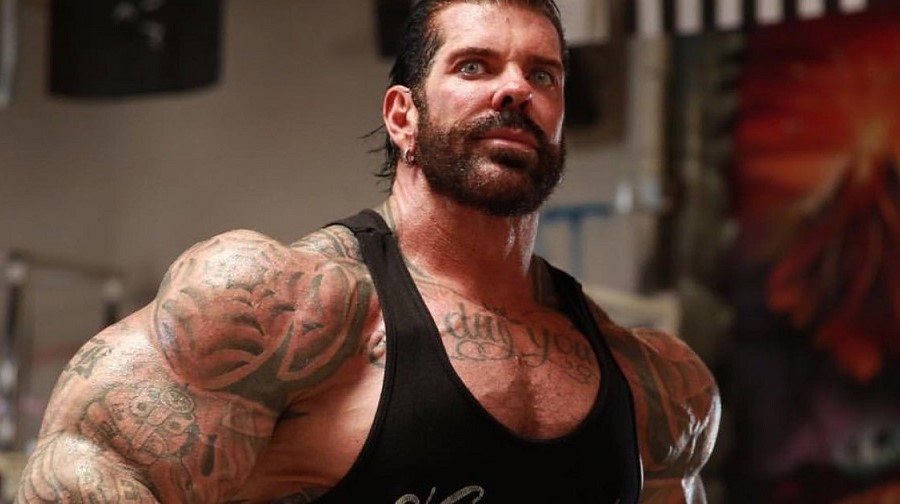 Many will remember a Rich Piana who used steroids, but many will also remember a man who always wanted to move on. Since Rich Piana represents above all the one who turned the history of American bodybuilding upside down by integrating it into the modern digital era.
The click in the gym with mom
Born in California, land of stars and the sun, in 1971, Rich Piana grew up in Sacramento. From the age of six, this future phenomenon of world bodybuilding was attracted to this sport. This fascination comes precisely from his mother who will introduce him little by little . Sure enough, his mom was a bodybuilding competitor herself, actively training to win regional trophies. And it is during these hours of watching his mother that Rich Piana meets Bill Cambra, an old veteran of the podiums, but a man who will show him the path to take to become a professional in the field. The young boy is then determined to become a bodybuilder like his mother.
First steps in the middle
Early beginnings
At 11, he then began to train . It will only take four years for him to succeed in entering the competitions. During his high school years, Rich Piana lived with his father in La Crescenta. At this time, he began to win his first cups. However, at the age of 15, the teenager can no longer break through. The euphoria of the first victories gives way to the bitterness of oblivion. However, this situation is far from discouraging him and he starts to turn to steroids. Wanting to pursue his dream of becoming a professional bodybuilder someday.
A go-getter life
In the meantime, Rich Piana is getting married twice. His last wife was top model Chanel Jansen. The couple's relationship will be tinged with divorces and reconciliations. But in the end, his wife will stay with him until the end of his life. A story like America loves them. It was also under the eyes of his panicked wife that he died in August from a heart attack. The world of American and world bodybuilding will devote a fine tribute to him. Rich Piana knew how to take this sport to spheres never reached during his life.
The global phenomenon of social networks
Rich Pinia's notoriety wasn't just due to his biceps. But above all to a very intelligent use of social networks. For example, on Instagram, he managed to gather over a million fans. On Facebook, he had over a hundred thousand subscribers. Watching over each of his posts day and night. All platforms combined, it brought together more than 2.5 million followers around the world. He is thus considered by his peers as one of the most talented in business, among the bodybuilders of his generation.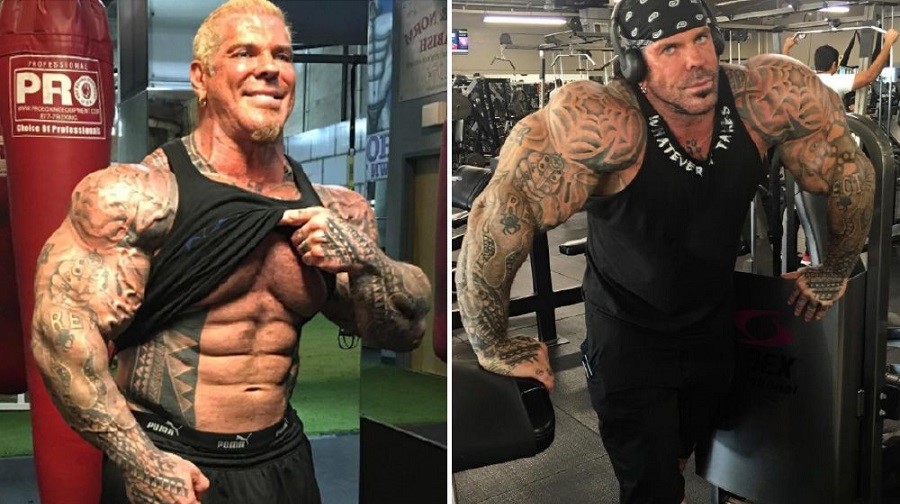 The reasons for success
At the right time and in the right place
The choice of Rich Piana was a two-way street. Official competitions were now prohibited for him. However, he could continue to train as he wished. He won a few titles like the Mr California. However, without real notoriety, he had to find a way to sit it down. He then started posting his steroid administration sessions on Instagram. And unexpectedly, he immediately received thousands of visits. The phenomenon was launched. While the most purists cried scandal, Rich Piana managed to bring together those like him who wanted to fulfill their dream.
Beyond its limits
The spirit of Rich Piana is quite simple, always achieving excellence. Although he was taking sports supplements, Rich Piana set himself a very hard training level. What he did not hesitate to demonstrate by posting the videos of his exercises. As if to say that anabolics were only there to supplement its potential. This generated a massive response from his fans on YouTube or Facebook. His notoriety grew to such an extent that the world bodybuilding community no longer takes a dim view of Rich Piana's atypical career.
A rare sincerity in the community
However, he always wanted to warn his subscribers. Steroids should not be abused. Unless you're a Rich Piana. Which will be impossible. He even advises apprentice bodybuilders to stay natural. It is undoubtedly this dialectic which has made the success of this athlete since his first statements. Because he was one of the competitors who publicly confessed to taking steroids in 2014. Thus facing the ire of his peers. But this sincerity has touched millions of people. This is how the Rich Piana phenomenon was born.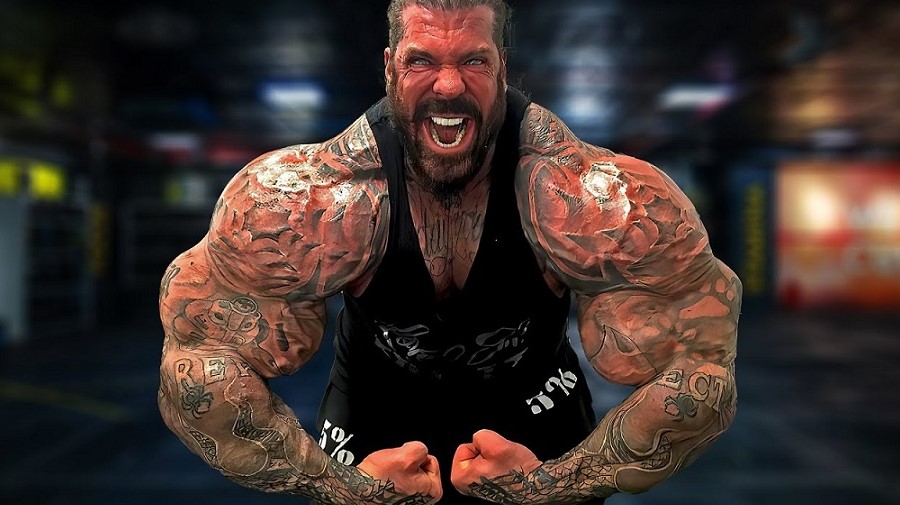 The peerless communicator
The Instagram and Facebook empire
On the other hand, he was able to take advantage of the digital age. He launched products for the bodybuilding . And continued to make his interventions on the Internet. Hollywood called him to make appearances in series, commercials, TV shows and movies. His success grew as did his business. He quickly became a millionaire at the head of a small empire estimated at several tens of millions of dollars. But, he never gave up on his passion: bodybuilding and social networks. And especially the contact with his fans.
Live challenges
His channel regularly produced sessions where he sometimes made revelations. Shortly before his death, he even wanted to take on a challenge: to reduce his weight. . Everyone wondered how he got there without steroids. Unfortunately, he didn't have time to prove it. After his death, this athlete will leave a considerable spiritual legacy: never give up. And always demonstrate excellence by surpassing oneself. This is what made him one of the toughest athletes in training in the world.
A dream life of dreamers
There are lives that are worth living. Rich Piana's is one of them. An American story where dreams motivate all actions. Consumption of steroids of this athlete was never for the sake of success, but rather for the sake of surpassing oneself.