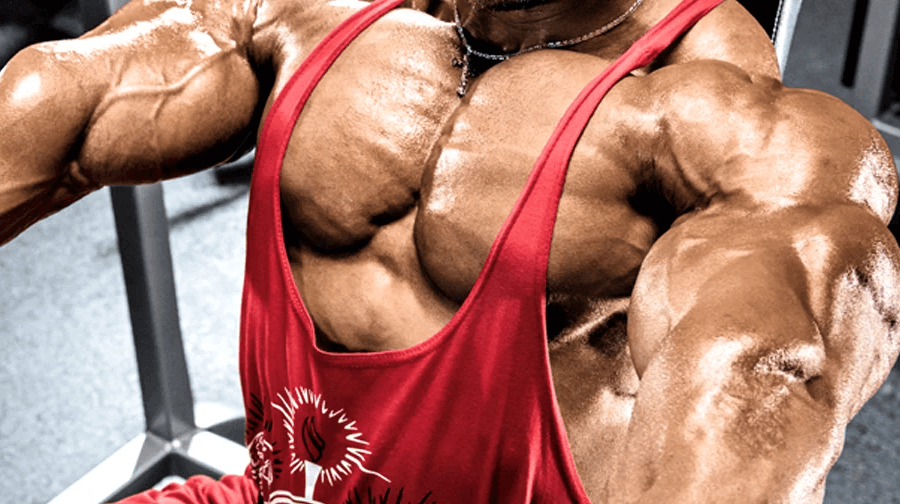 A Review of 'Anabolics' a book by Williams Llewellyn
While 'Anabolics' is not a new book, in fact it is over a decade old and counting, it is by far one of the greatest bestsellers on androgenic-anabolic steroids and has continued to prove it's relevance with each passing year. This anabolic steroids encyclopedia of sorts is now available as a one-stop ebook for anyone wanting to know a thing or two about anabolic steroids.
The 11th Edition of this book is the most current version and features an update on previous topics while there are also fresh topics included. Some of these exclusive topics include; Peptides, Selective Androgen Receptor Modulators or SARMs and Non-Steroidal Anabolic Agents amongst others.
Each topic is well detailed and explained in such a way that just about anyone can easily understand. Indeed 'Anabolics' is the go-to reference book that is as useful for academia as it is for athletes.
Who is Williams Llewellyn?
The author of 'Anabolics' is William Llewellyn, but apart from being a prolific author, he is also a renowned scientist and inventor. William Llewellyn is an authority in nutrition as well as hormonal science and he is presently the Director of Research and Development as well as Chief Executive Officer for the famed sports supplement company – Molecular Nutrition.
William Llewellyn holds several patents for a number of performance-related nutrition supplements. In addition, he also holds exclusive licensing contracts with top-notch companies, such as; Universal Nutrition and Cargill Incorporated.
Even Hollywood is not blind to the expertise of William Llewellyn and he has provided technical support as a consultant in a number of Television shows, documentaries and movies. The award winning documentary titled 'Bigger Stronger Faster' comes readily to mind.
William Llewelly takes pride in imparting knowledge and for decades he has been a keynote speaker and guest lecturer for several global medical workshops, conferences and seminars. He has also featured on health, nutrition, performance and wellbeing programmes hosted by reputable sports and news channels like ABC TV, FoxNEWS, and ESPN, to mention, but a few.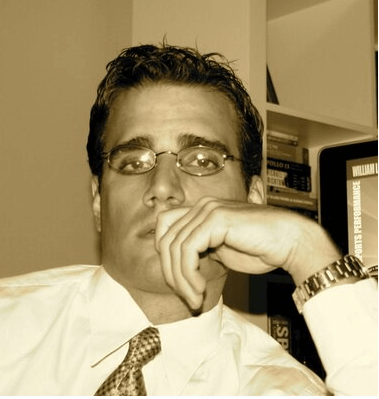 A Summary of 'Anabolics' a book by William Llewellyn
The recent edition of 'Anabolics' is a three part book with the first part providing an overview of anabolic steroids. In this 'PART I' titled 'ANABOLIC OVERVIEW', readers are first given an introduction to testosterone. This quickly followed by useful information on the direct and indirect anabolic effects of steroids.
This first part also talks about DHT conversion, estrogen aromatization, and the side effects of acute steroids. If you are interested in the historical aspects of both anabolic and androgenic steroids, studies on real-world safe dosages and the endocrinology of muscle growth, then you need to read through part one of this book.
'PART II' of 'Anabolics' is titled 'PRACTICAL APPLICATION' and this part features topics relating to steroid cycles and post cycle therapy, otherwise known simply as PCT. This part also provides insight into how to sterilise and safely use injectable steroids. If you want to know what the law says about steroid possession and AAS best practices, then you might want to quickly flip through to 'PART II' of 'Anabolics'.
The third and final part of this book is titled 'DRUG PROFILES ANABOLIC/ANDROGENIC STEROIDS'. This is where the author profiles common oral and injectable steroid brands. In this part, William Llewellyn discusses the drug pharmacology, cycling, dosages, side effects, availability (local and global) and also proffers tips on how to detect counterfeits. Some of the listed drugs include; AgovirinDepot (testosterone isobutyrate), Anadrol®- 50 (oxymetholone), Anadur®(nandrolone hexyloxy phenyl propionate), Anavar (oxandrolone) Andractim®(dihydrotestosterone), Andriol®(testosterone undecanoate) and so on.
William Llewellyn makes mention of three classes of fat loss agents. These include:
'FATLOSS AGENTS – SYMPATHOMIMETICS', such as; Adipex-P (phentermine hydrochloride), Albuterol(albuterol sulfate) Clenasma(clenbuterol hydrochloride) and Ephedrine(ephedrine hydrochloride).
'FATLOSS AGENTS – THYROID' like Cytomel®(liothyronine sodium) and Synthroid®(levothyroxine sodium), and
'FATLOSS AGENTS – OTHER', such as: DNP (2,4-dinitrophenol).
Finally, in this book you will get to more about testosterone stimulating drugs, reductase inhibitors like Avodart®(dutasteride) and Proscar®(finasteride), and growth hormone drugs, such as: Geref®(sermorelin acetate), HumanGrowthHormone(somatropin) and Increlex®(mecasermin).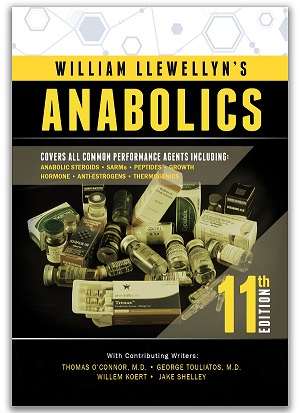 In Conclusion
If you are a bodybuilder looking to broaden your knowledge based on androgenic anabolic-steroids before using any AAS, this book is a great steroid reference for you. The contents in this book is broken down to simply English Language and William Llewellyn tries as much as possible to avoid using too much scientific nomenclature that would put off the average person.
This book is no thesis designed to impress college professors, it is a trusted encyclopedia and guide to help you decide on the best course of action to take with regards to using steroids.
It will show you how to use steroids safely by providing  scientifically proven recommended cycles and dosages. It is no wonder that 'Anabolics' has been the point of reference for leading fitness experts from around the world.
William Llewellyn definitively nailed-it!!