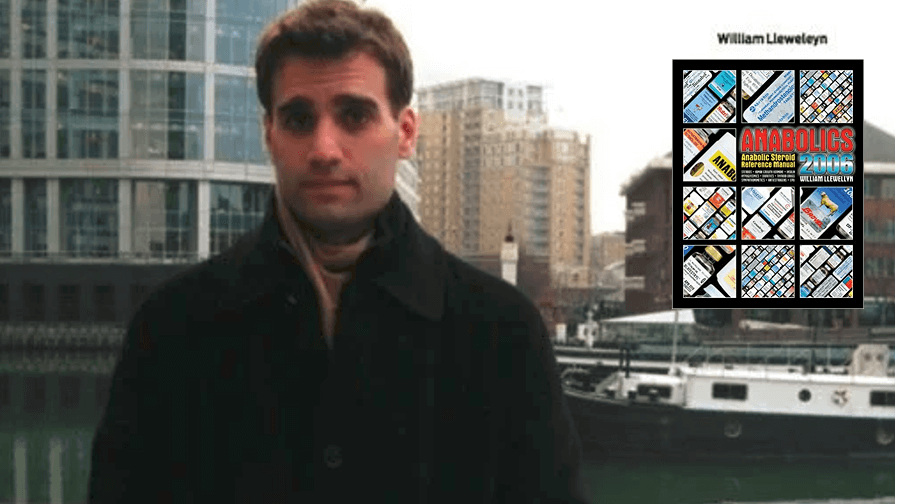 'Anabolics' by William Llewellyn is a book that serves as a point of reference for sports men and women looking to broaden their knowledge base on androgenic-anabolic steroids.
This book is a steroid encyclopedia of sorts with just about everything you need to know about performance-enhancing drugs and anabolic steroids covered in three parts of this 448 paged book. William Llewellyn was not alone in writing 'Anabolics', he had help from fellow researchers and professional photographers.
The contributing researchers and photographers of his telling book include; S.C. Flanker, Patrick Iden, Marko Lalic, Rui Machado, Marcos Sergio Teran Cruz, Steven C. Thomas and Ronny Tober (who had also contributed to the writing of 'Underground Anabolics' also a William Llewellyn bestseller).
In this post, we will review the 2006 edition of William Llewellyn's 'Anabolics' focusing on the newly added and updated content. If you have read this book before, then this writeup will be revealing to you. However, for the uninitiated, this review should spur you on to get yourself a copy.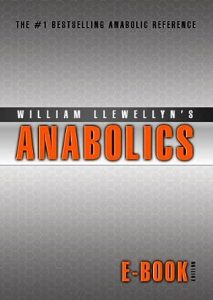 New and Updated Content in William Llewellyn's 2006 Edition of 'Anabolics'
In Part I of the 2006 edition of 'Anabolics' titled 'Anabolic overview', there are two new content and a couple of previously written content has been updated. The two new content in this first part are titled 'The Science of Progress' (pg. 5) and 'The Endocrinology of Muscle Growth' (pgs. 6 to 11).
Meanwhile, William Llewellyn updated the content in 'Estrogen Aromatization' (pgs. 17 to 18) and 'Assessing Steroid Safety: Studies with Real-World Dosages' (pgs. 41 to 46). Every other content in Part I (as seen in the previous edition) like 'DHT Conversion' (pg. 19), 'Synthetic AAS Development' (pgs. 21 to 25) and Anabolic 'Side Effects' (pgs. 31 to 40) are all still available for reading pleasure.
In Part II of William Llewellyn's 'Anabolics' 2006 edition which is titled 'Practical Application' you have just one new content added and this content is titled 'PCT: Post Cycle Therapy' (pgs. 67 to 70).
You will get to know what PCT is and how this post cycle protocol can help to keep your hormones in check. You will also learn about the PCT medication to block and reduce estrogen in the body and to normalise your testosterone level.
There are three updated content in Part II of 'Anabolics' 2006 edition, these include; 'Paper Steroids' (pg. 73), 'Underground Steroids' (pgs. 74 to 75) and 'Security Stickers' (pgs. 82 to 84).
For the third part of this book, you have a total of 20 new content and 26 updated content. Part III is titled 'Drug Profiles' and the new content include:
Boldabol (boldenone acetate) (pgs. 116 to 117),
Dimethyltrienolone (pgs. 131 to 132),
Estandron (testosterone/estrogen blend) (pg.146),
Madol (desoxymethyltestosterone) (pgs. 156 to 157),
MENT (7-methylnortestosterone) (pgs. 161 to 163),
Nebido (testosterone undecanoate) (pg. 180),
Orgasteron (norethandrolone) (pgs. 192 to 193),
Prostanozol (demethylstanozolol tetrahydropyranyl) (pgs. 201 to 202),
Superdrol (methyldrostanolone) (pgs. 211 to 212),
Sustanon 100 (testosterone blend) (pg. 213),
Accutane (isotretinoin) (pg. 271),
ATD (androstatrienedione) (pg. 277)
Dostinex (cabergoline) (pgs. 293 to 294),
Carnosine (beta-alanyl-L-histidine injectable solution) (pg. 314),
Paylean (ractopamine hydrochloride) (pg. 328),
Zilmax (zilpaterol hydrochloride) (pg. 331),
Lipostabil N (phosphatidylcholine/sodium deoxycholate) (pgs. 344 to 345),
Increlex (mecasermin) (pgs. 357 to 358),
iPlex (mecasermin rinfibate) (pg. 359), and
MK-677 (ibutamoren mesylate) (pg. 360).
Now you can get to know more about the drug highlighted. If you are a bodybuilder for example, then these new contents should be of great interest to you especially before you begin running a bulking/cutting cycle.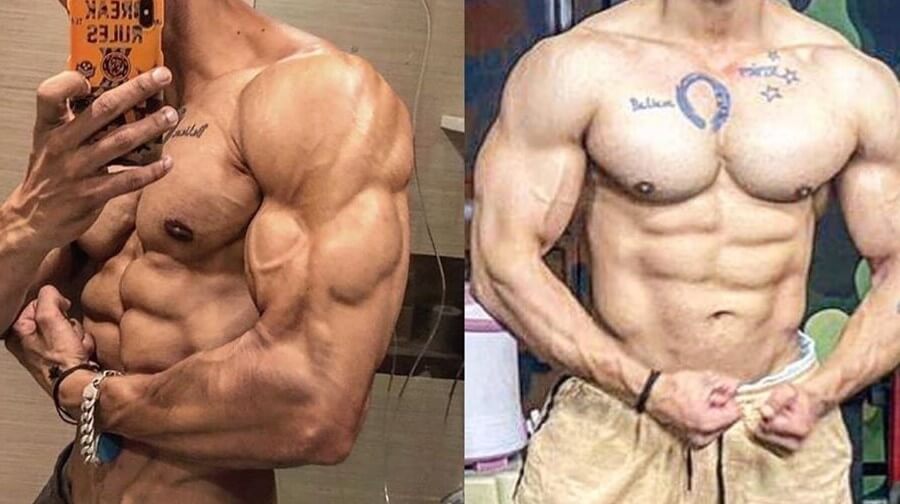 The updated content in William Llewellyn's 'Anabolics' 2006 edition include:
Anadrol (oxymetholone) (pgs. 99 to 102),
Anavar (oxandrolone) (pgs. 106 to 108),
Cheque Drops (mibolerone) (pgs. 118 to 119),
Deca-Durabolin (nandrolone decanoate) (pgs. 121 to 124),
Dianabol (methandrostenolone) (pgs. 126 to 130),
Durabolin (nandrolone phenylpropionate) (pgs. 135 to 136),
Dynabol (nandrolone cypionate) (pgs. 137 to 138),
Equipoise (boldenone undecylenate) (pgs. 141 to 143),
Masteron (drostanolone propionate) (pgs. 158 to 159),
Methandriol (methylandrostenediol) (pgs. 166 to 167),
Oral Turinabol (4-chlorodehydromethyltestosterone) (pgs. 188 to 189),
Primobolan (methenolone acetate) ( pgs. 196 to 197),
Primobolan Depot (methenolone enanthate) (pgs. 198 to 200),
Sanabolicum (nandrolone cyclohexylpropionate) (pg. 207),
Sustanon 250 (testosterone blend) (pgs. 214 to 216),
Testosterone cypionate (pgs. 224 to 227),
Testosterone enanthate (pgs. 228 to 231),
Testosterone propionate (pgs. 232 to 234),
Testosterone suspension (pgs. 235 to 237),
Trenbolone acetate (pgs. 242 to 245),
Trenbolone enanthate (pgs. 246 to 247),
Trenabol 150 (trenbolone blend) (pg. 249),
Winstrol (stanozolol) (pg. 251),
Arachidonic acid (eicosa-5,8,11,14-enoic acid) (pgs. 257 to 259),
Geref (sermorelin acetate) (pg. 350), and
IGF-1 Long R3 (pg. 354).
William Llewellyn provides the most current information on all the highlighted drug profiles. You can now update your knowledge on popular bodybuilding androgenic-anabolic steroids like Dbol, Deca, Test and VAR just by reading through the third part of 'Anabolics'.
In Conclusion
The relevance of 'Anabolics' as a reference guide for performance-enhancing drugs (PEDs) cannot be overemphasised. It is because of the book's importance to sports science and research that William Llewellyn has made it a point of duty to have 'Anabolics' regularly updated and improved with new content as the need arises.
The 2006 edition of 'Anabolics' is a version that readers should have in their collection. With new and updated information to look forward to, you will not be disappointed by the richness of the content of this book.
William Llewellyn's 'Anabolics' 2006 edition is surely a must-have book for anyone interested in androgenic-anabolic steroids either as a researcher or someone in competitive sport searching for more information on anabolic steroids for personal use.
click here to download the ebook