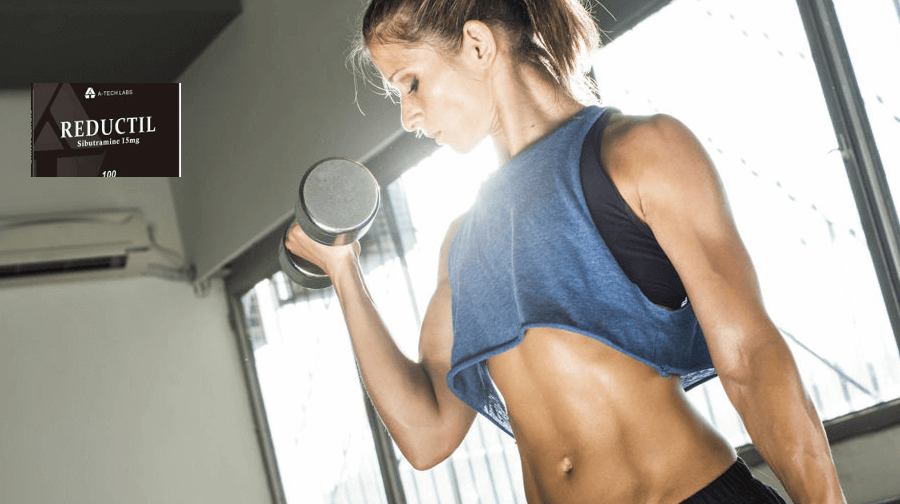 Last name
: Reductil, Sibutramine, Sibutral, Meridia
Chemical formula
: C17H26ClN
Administration
: Oral
1. Presentation of Réductil:
Reductil corresponds to one of the trade names of the Sibutramine. This active ingredient was initially produced by Abbott Laboratories in 1997. Used primarily in medicine, Sibutramine had a positive effect on patients with nutritional obesity. Indeed, by its mode of action, this substance is capable of reduce by 5% the patient's weight.
It was marketed under different names throughout the world:
Meridia
in the United States and Canada,
Réductil
in Europe and
Sibutral
in France. Belonging to the appetite suppressant family, Réductil is also very popular with people who want to lose weight quickly. Indeed, combined with a balanced diet and regular training, Reductil helps to loosen fat quickly. It is widely used by athletes and the fairer sex.
2. Operation of Réductil:
Sibutramine is an
anorectic
, that is to say an appetite suppressant. Taken in treatment, it will have two main actions:
First, the molecule will act directly in the brain, by stimulating the two neurotransmitters responsible for satiety: noradrenaline and the serotonin. So the feeling of hunger decreases and the body quickly experiences a feeling of satiety. We therefore eat less, resulting in decrease in calorific intake in the body and consequently a loss of weight.
Second, Sibutramine will amplify the process of thermogenesis. Basal metabolism then increases, resulting in increased energy costs.
3. The benefits of Réductil:
Taken as a treatment, Réductil will provide the body with many benefits:
Facilitates the burning of fat

Preserves lean mass

Strengthens endurance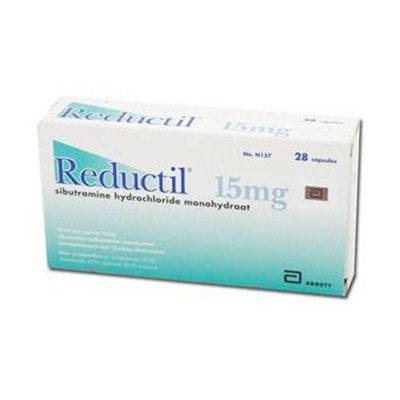 4. The side effects of Reductil:
A number of side effects have been seen with taking Reductil. It is :
Dry mouth

Nausea

Dizziness

Insomnia

Constipation

Tachycardia

Arterial hypertension
Note that these side effects most often appear because of a overdose or a diet too low in calories.
In order to avoid such inconveniences and to be able to overcome the superfluous kilos, it is essential to accompany its cure of Reductil, a healthy diet, varied with a minimum of 1,100 calories per day. Add to your treatment a regular and follow-up training, and you will quickly obtain the expected results of a slender, nicely drawn figure.
5. The different uses of Réductil:
To treat nutritional obesity:
Reductil is often prescribed by healthcare professionals for people:
suffering from nutritional obesity,

having a body index greater than 30,

prone to type 2 diabetes

risking

hypercholesterolemia or even hypertriglyceridemia.
Reductil finally represents a weight loss solution for those people whose overweight remains dangerous for their health.
To quickly dislodge extra pounds:
Reductil is often used during a weight loss diet in order to accelerate weight loss. Very appreciated by the fairer sex, especially at the time of summer, Réductil must nevertheless be taken in parallel with a balanced diet and not going below 1,100 calories per day, nutritional intake.
To get a lean, streaky physique:
A lot of Bodybuilding professionals use Reductil to obtain a drier physique, before competitions. Indeed, Réductil will help burn the fat found around the muscles, thus revealing the perfect curves of the muscles.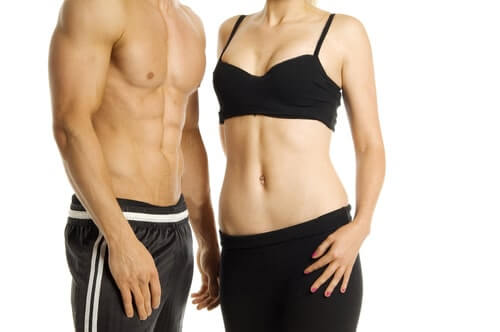 6. Undertake a cycle of Reductil:
Reductil is available as capsules, to be taken by mouth. No injectable form is available.
It is suggested to take 1 capsule of 15 mg or 20 mg, per day, preferably in the morning.
The cure lasts 6 months, to obtain conclusive results. However, it is not recommended to continue the treatment beyond 12 months.
The results with Réductil:
Not all people have the same sensitivity to Reductil. Some can lose 1 to 6 pounds per month while others will lose only 6 pounds in 6 months. The results therefore vary from one person to another and also according to the diet and the training practiced.
7. Is Reductil suitable for women?
Unlike steroids, Réductil does not provide no virilizing effect. It can therefore be used, with complete peace of mind, by women and men.
With Réductil you will lose your extra pounds in record time.