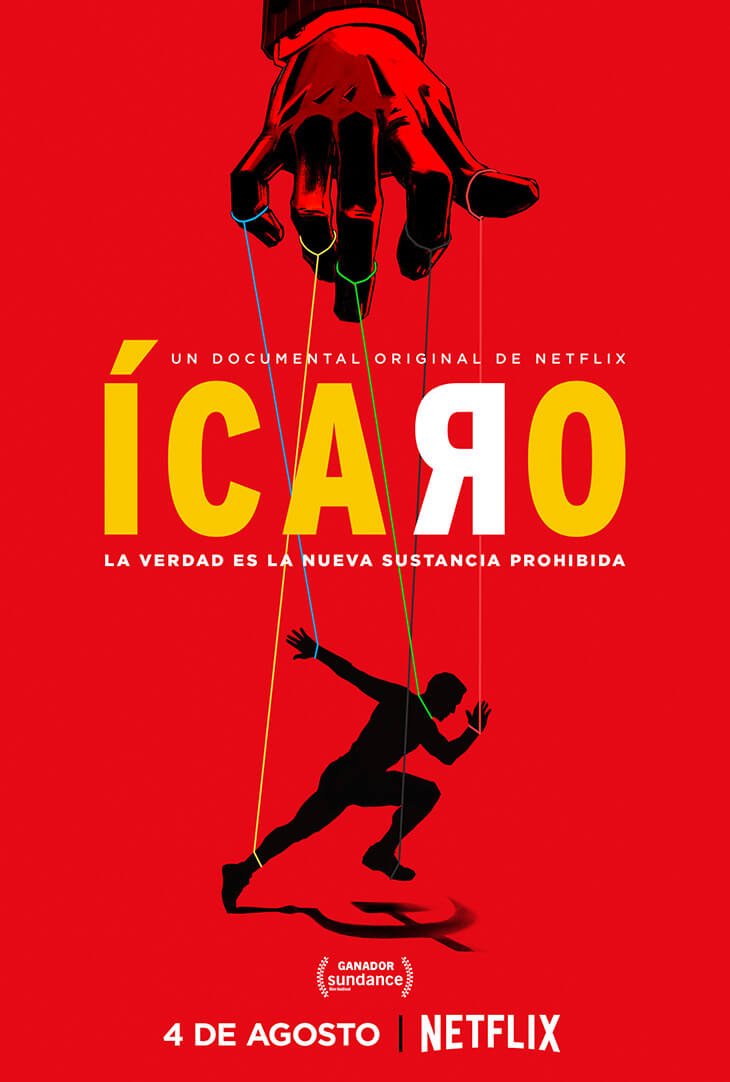 The new Netflix documentary 'Icarus' addresses the always controversial issue of sports doping.
Bryan Fogel sets out to discover the truth about him doping in sports, and after a chance meeting with a Russian scientist, what appeared to be a personal experiment turns into a geopolitical thriller that brings to light the biggest scandal in sports history.
'Icarus', which won the Orwell Award at the Sundance Film Festival and the Audience Award at the London edition of the festival, will premiere only on Netflix and worldwide next August 4th .
Here we leave you the teaser !.