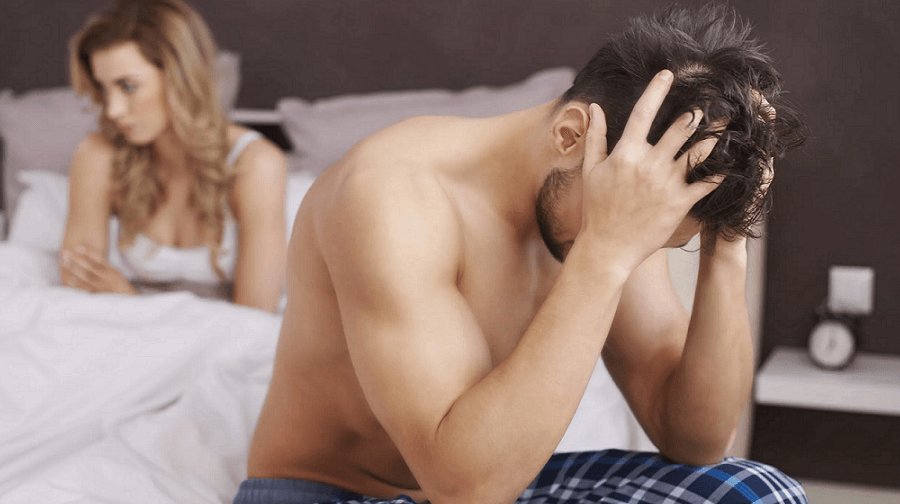 Name Dapoxetine
Chemical formula : 1 S) -N,N-dimethyl-3- (naphthalen-1 – yloxy)-1 – phenylpropan -1 – amine
Administration : oral
1. What is Dapoxetine:
The Dapoxetine represents an organic compound of the family of selective serotonin reuptake inhibitors
(SSRIS).
This active ingredient has the virtue of to treat the problems of premature ejaculation. It is considered today as the most specific the most specific and most effective treatment for premature ejaculation.
Its marketing begins in 2009 in several European countries, under the name
Priligy
. It was then sold in Germany, France, Spain, Italy, Finland and Sweden.
However, the first information on this drug was published in 2000 by the famous pharmaceutical company Elli Lily. The discovery of Dapoxetine was made by the company Lilli, which will conduct the first clinical trials.
Dapoxetine was studied for many years. The rights to develop and market the compound were then successively passed on to several companies. From 2001 to 2018, Dapoxetine was owned by the following four companies: Elli Lily, PDD, Johnson & Johnson, Menarini.
Its particularity: its rather short half-life allows it to develop its maximum concentration in the body, after only 1 hour after intake. It then dissipates between 6 to 8 hours. It is therefore particularly suitable for on-demand treatment, just before sexual intercourse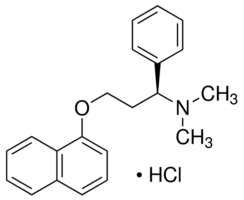 2. Dapoxetine trade names:
Dapoxetine is marketed under different names. The best known is Priligy, from Janssen-Cilag laboratories. But the active ingredient Dapoxetine is also sold under the names Kutub, Duratia or Poxet.
3. Who is Dapoxetine for?
Dapoxetine is intended for all men between the ages of 18 and 64 who suffer from premature ejaculation. Premature ejaculation is said to occur quickly during foreplay, during penetration or after a few seconds of back and forth.
According to statistics, 1 out of 3 men will be affected by premature ejaculation.
Dapoxetine is used to treat both primary premature ejaculation (which occurs at every intercourse, throughout life), and secondary premature ejaculation (which occurs following an illness, stress, or a particular event).
4. The Effectiveness of Dapoxetine proven by scientific studies:
Several studies have been carried out internationally to evaluate the action and effectiveness of Dapoxetine. These different studies all demonstrated that Dapoxetine significantly increased the intravaginal ejaculatory latency time (IELT) and allowed for better control of ejaculation.
In 2011, a study was set up to evaluate the side effects of Dapoxetine on men. The study was conducted on 6,000 volunteers, across 25 countries. The results showed a very good acceptance of the drug by the body.
These studies were confirmed by those conducted in December 2014 and April 2015.
5. How Dapoxetine works:
To better understand the action of Dapoxetine, let's first go back to how ejaculation works.
Contrary to what many men think, premature ejaculation is not a penis problem a penis problem, but depends on a substance in the brain.but depends on a substance in the brain.
The brain represents the reception and management center of the sensory information produced during the physical and mental excitement phase. The serotonin will then play a capital role in the control of the ejaculation. The serotonin
is a neurotransmitter. It is secreted by the neurons in the brain. Its role will be to transmit information between neurons. Through its action, serotonin will then intervene in numerous physiological functions such as mood, sleep, eating and sexual behavior.
A serotonin deficiency will lead to various dysfunctions in the body such as premature ejaculation.
To treat premature ejaculation, you will need to improve the levels of
serotonin level.

Dapoxetine will act on the functioning of serotonin. Indeed, Dapoxetine will block the molecules transporting serotonin to the brain. Thus, it will reduce the amount absorbed by the nerve cells. Serotonin is no longer absorbed by the nerve cells and is therefore found in large quantities in the body. As the neurotransmitter continues to circulate, it will concentrate in the cerebrospinal fluid and allow maintain the excitement longer. The reabsorption of serotonin being necessary to feel the orgasm, by blocking this reabsorption, Dapoxetine allows to delay ejaculation.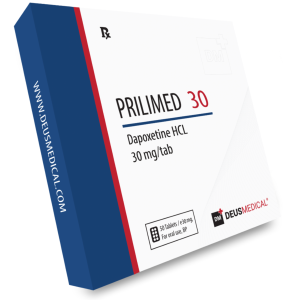 6. Benefits of Dapoxetine:
Taking Dapoxetine has many benefits:
Medication the most effective and recognized for the treatment of premature ejaculation
Delays the moment of ejaculation

Allows you to better control the moment of ejaculation

Slows down the rise of the excitation allowing a

longer report

Allows you to

access to pleasure

Improves sexuality as well as intimate complicity

Improves sleep
Regulates mood

Brings a feeling of

general well-being
7. Side effects and precautions with Dapoxetine:
As its action is quite short (6 to 8 hours), Dapoxetine does not cause no major side effects. Studies have shown that the substance is very well tolerated by the body.
However, some side effects such as nausea, headaches, sleep disturbances have been reported in very rare cases. very rare cases.
It should be noted, however, that Dapoxetine is contraindicated for people with liver failure, heart disease or bipolar disorder.
In addition, Dapoxetine should not be used in conjunction with a course of Tramadol or Lithium or St. John's wort of Tryptophan or Thioridazine.

8. Possible drug interactions with Dapoxetine:
Dapoxetine should not be taken in conjunction with treatment for depression, schizophrenia, bipolar disorder or migraine, as there is a risk of developing serotonin syndrome (excess serotonin in the brain).
In addition, Dapoxetine is not compatible with a course of Tramadol or Lithium and St. John's wort of Tryptophan or Thioridazine. Any medication that increases 5HT levels should be avoided. Do not drink alcohol during the Dapoxetine treatment to avoid the risk of syncope.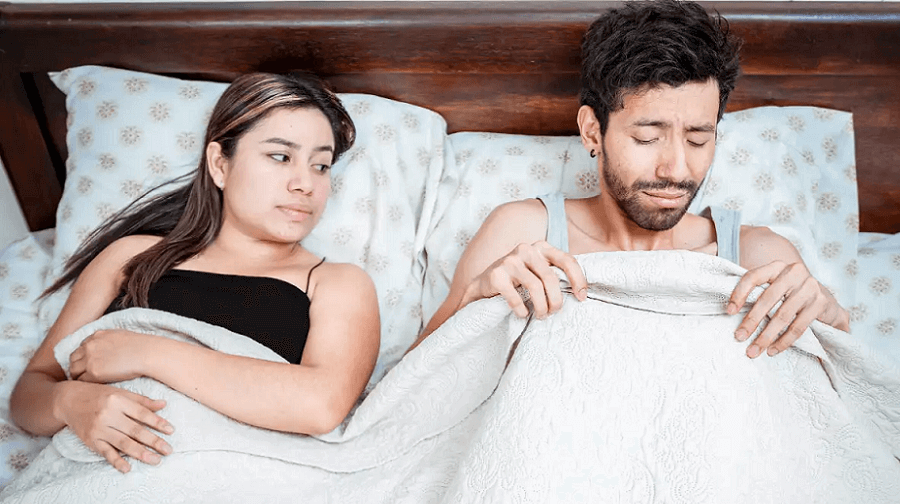 9. Initiate Dapoxetine treatment:
Dapoxetine comes in 30 mg or 60 mg tablets, to be taken by mouth. The recommended dosage :
It is suggested to take 1 tablet of 30 mg, 1 to 3 hours before sexual intercourse. Never take at the first intakea dose of 60 mg.
If the user does not feel any effect with the 30 mg dose, he/she can then take 1 60 mg tablet at the next intercourse.
Dapoxetine is taken on demand without exceeding 1 tablet per day.
Expected outcomes with Dapoxetine:
According to the studies conducted Dapoxetine allows to maintain ejaculation 4 times longer.
11. Is Dapoxetine suitable for women?
Acting only on premature ejaculation, Dapoxetine does not concern female problems.
12. How to buy Dapoxetine?
Because of its proven effectiveness and its lack of side effectsDapoxetine is available in any physical pharmacy upon presentation of a prescription from the treating physician.
However, for the sake of discretion, on this problem of premature ejaculation, online pharmacies or e-commerce sites have started to offer Dapoxetine, without prescription or only with an online consultation with a health professional.
Dapoxetine represents a real scientific advanceDapoxetine has been proven to be effective in the treatment of premature ejaculation.